Some help managing call queues
Intro
For all surgeries or organizations who use call queues to handle a volume of inbound calls it can be difficult keeping wait times down at all times. Sometimes the quiet times can be more problematic than busy times. For example, Monday morning - we expect a high volume of calls - so we staff it appropriately, its when we are not sat waiting for calls which can sometimes be a problem.
Desktop
babblevoice Desktop helps users manages the calls they have to make and receive. There is already a view to see calls in the queues you should be helping on. Now, you can set an audible alert when certain conditions are met. For example:
If there are more than 5 calls waiting play the sound Air Horn every minute
If there are calls older than 5 minutes then play the sound Annoying Beep every minute
To configure, go into settings, then click the horn icon near the queue settings.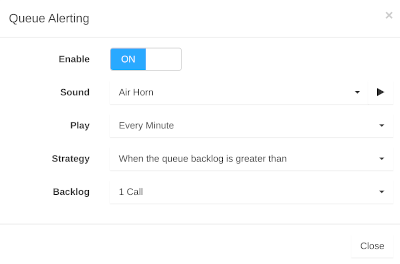 This can be useful for users who take calls from a queue and also department managers who need much more proactive alerting.
More Desktop Introductions
We are currently working on some features which include the 'Call List' feature in babblevoice Desktop. Once we have some more updates for you, we will update you on our blog.
For now, you may have noticed that the main view in Desktop has received a new icon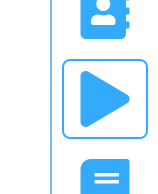 Most of the features available in this feature where already available in Desktop - we are just bringing it forward to the main menu. Hopefully we can bring you some more updates on this sometime soon.
The babblevoice team
By Nick Knight, Jan 19, 2020
#Administrator
#User
#Technical