Required update for babblevoice Desktop
babblevoice Desktop has become one of the most useful tools in the babblevoice kit bag. For those uninitiated, babblevoice Desktop is a helper application designed to help you get the most out of the real phone on your desk. It can be used from simple tasks like, who's on the phone and call transfer, through to really useful tasks like application integration. babblevoice Desktop runs in the browser and has a dedicated Windows application.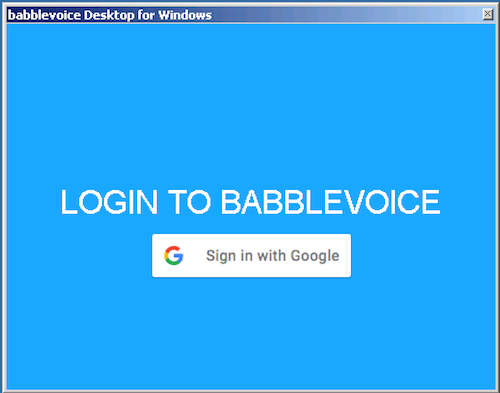 A second piece of information. babblevoice decided, very early on, to use Google authentication for user authentication in babblevoice. The reason is simple - security. Most users already have a Google account, so it is 1 less password for you to remember and Google have a team of people thinking about how to make user authentication more secure.
Google had an update recently which has required babblevoice Desktop for Windows to be updated. It is wise to keep the application up to date as we regularly update it. On this occasion we encourage you strongly to update it as the previous version will stop working in the near future.
As always, babblevoice Desktop should update itself and prompt you to do so. However, if you want to find the latest version - you can find it here.
The babblevoice team
By Nick Knight, Nov 21, 2019
#Reseller
#User
#Administrator