Holiday Period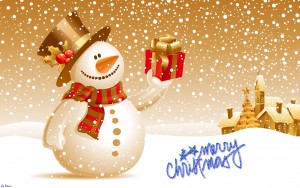 As we're coming into the holiday period we've got a short blog post this week to say a very big thank you to everyone associated with babblevoice. It's been an amazing year with some extraordinary new features released of which we're very proud. We very much hope you like them. To all our new resellers and customers, welcome to the babblevoice family and we hope you're getting everything you want from babblevoice.
Obviously babblevoice will be up and running over the holiday period but support from the help desk will be limited.
Our office opening hours will be
24th December 8:30 – 13:00 25th December Closed 26th December Closed 29th December 10:00 – 14:00 30th December 10:00 – 14:00 31st December 10:00 – 14:00 1st January Closed 2nd January Normal Working Hours
In lieu of Christmas cards we've made a donation to our favourite charity, The NSPCC. You can find out more about their amazing work here.
We would like to wish all of our customers, resellers, suppliers and business partners a very Merry Christmas and a Happy and prosperous New Year and we can't wait to work with you in 2015!
The babblevoice team
By Antoine Lever, Dec 23, 2015
#User