New Polycom phones
babblevoice now supports a new range of Polycom phones; namely the VVX 300 and 400 series. These are high-quality and cost effective phones that will handle moderate to high call volume with all the advanced telephony features you have come to expect. The VVX range offers two new features over the current IP range, namely a beautiful colour screen and the ability to handle a Gigabit network. The colour screen gives the phone a professional and high-tech feel and we know you've been asking for Gigabit support for some time.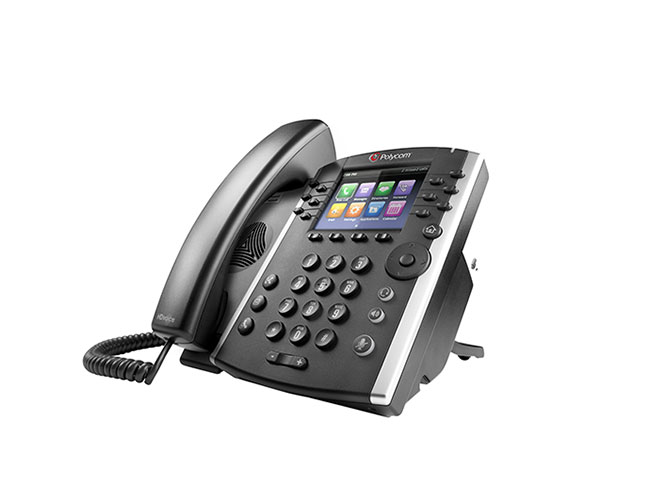 These phones support the existing Polycom features you've come to rely on including Zero Touch Provisioning (ZTP) and the additional call quality/compression options (CODECs).
By using ZTP your phone will be given a randomly generated administrator password which is designed to improve the security of your network. Alternatively you can set your own password via a new setting on the Polycom tab of the Device window. If your phone still has the default admin password we recommend changing it here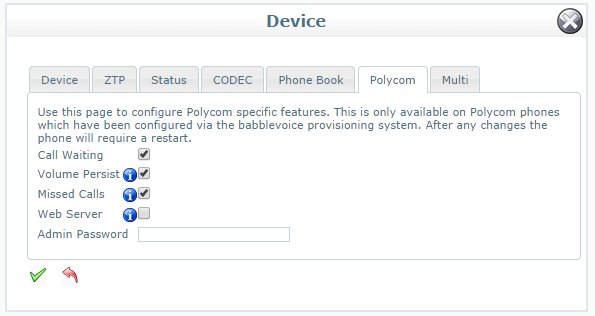 Polycom tab we recommend rebooting your phone. If you are administering a network with a large number of phones or you are administering your network remotely, you clearly do not want to have to visit each phone or rely on your users to reboot the phone. We have therefore implement a feature to reboot any phone remotely from the Status tab of the Device window.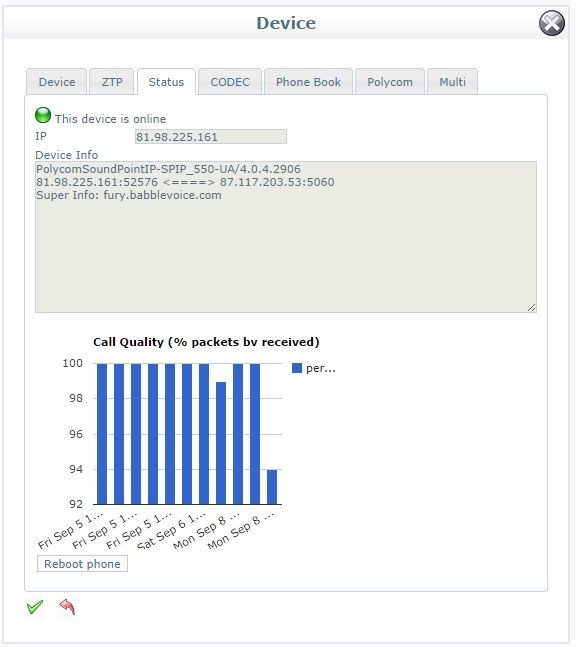 The babblevoice team
By Antoine Lever, Sep 9, 2015
#User