New Website theme
They called it 'mobilegeddon'! Google changed their search algorithm (again) to favour sites that provide a flexible look and feel. Flexible, in this context, means that the site works and looks good on a device of any size. As you probably know we are rather familiar with making changes in response to moves by Google. You may recall Google retiring Google gadgets and Google checkout and who can forget that fun we had with Google checkout and calendar. This time is no different and so we have responded accordingly by launching a new website design. Those of you who login to the console on a regular basis have probably already noticed the change but for everyone else please feel free to take a look at the new theme and let us know what you think.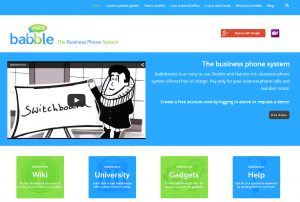 The website keeps its logo, colours and fonts etc but now it also keeps its format on a device of any size ranging from a small mobile phone to a large widescreen. The main difference is to the login box. Whereas we used to display the majority of the open ID member's logo we found that almost all of our users use Google's open authentication and those that don't use Yahoo. We have therefore replaced the login box with login buttons for those two only.
Finally, the I need a phone system page of the website has a new look and feel. It is our intention to update the remaining pages with a similar theme so please do let us know what you think of it. Instead of the text heavy layout we had previously the page is now divided into bite sized pieces of information with an accompanying graphic.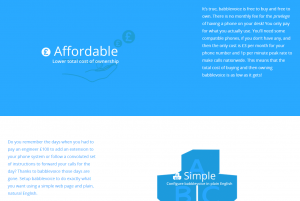 As usual, we'd love to hear what you think of this blog post. Please make any blog specific comments in the space below. Ask questions on this, or any other topic, in the usual way by posting in the support forum. This is still the best way to get timely and accurate answers to any babblevoice related question. Please feel free to contact us for any other matter.
The babblevoice team
By Antoine Lever, Jun 29, 2015
#User