Larger Queues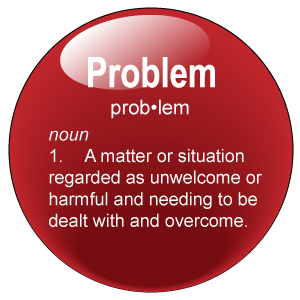 You would have thought queueing technology is simple. Create a queue, push your callers into that queue then have a team of users which then pick up those calls. Simple!
Not so! At babblevoice, we introduced our queues a few years ago. So far they met the needs of most of our users. Most of our users replaced phone systems which used very simple technology. For example, small and medium-sized businesses which had restricted number of phone lines coming into their offices (they may have had 4 agents working, but they only had 8 lines in and out the business - this scenario is not uncommon even where there are offices with more than a 100 staff).
Move into the 21st Century (and specifically to babblevoice), and we provide queues which so far take as many calls as our user's callers throw at them. This is great for our users but is a challenge for us to ensure that babblevoice is that seamless service you want. But, our challenge is for every customer, potentially, not handling 8 calls at once, maybe handling 100. And we do see that.
The second challenge we are facing is simply how all our different user's staff consume babblevoice. That is,
Some workplaces have dedicated call handlers,
some places have a dynamic workforce, greeting people front of house whilst handling calls as they come in,
some workplaces have users which move about a lot.
So we have been working quite hard to figure out some of these problems.
Our main new introduction is a second type of queueing we have called "enterprise" mode. Our first queueing method we will start referring to as ringall.
In ringall:
It was designed to mimic a call group; after all, this is what all our clients were used to when migrating from their legacy phone system,
A call is placed in a queue, the queue then makes a decision at that point which available phones will receive that call and place it to those phones to see which one picks up first.
In enterprise:
It is designed to be efficient, keep calls strictly in order, keep things moving quickly,
It makes the decision which phone gets which call late, this bit of magic ensures that call order is strictly maintained, however, it means you don't get the caller id until you pick up the phone,
If only one phone call has entered the call queue, only one phone will ring in the queue (if 2 calls are in the queue then 2 phones will ring…); this makes it much more efficient as when a call has answered the queue doesn't have to hang up 7 other calls to all the other phones before it finally connects you.
If you want to simplify it, use ringall for small amount of callers/agents, use enterprise if a) ringall is not quite working for you or b) the level of inbound calls or number of agents is larger than small!
We are now advising some of our users that they use enterprise mode and would love to hear your feedback also. We also have been tweaking other areas of queueing - see if you can spot them! The whole queue ecosystem from the actual queue through to reporting of live and historic data is really coming together but as always we love to hear what you need from us.
The babblevoice team
By Nick Knight, Jan 26, 2017
#Reseller
#User
#Administrator