babblevibes Vibe statistics update
Our statistics vibe just received a little love. We have added 2 new statistics you may find useful. Both of these new features can be found in the statistics vibe in your babblevibes dashboard. Simply add the statistic vibe to a board and in the vibe's options look for the stat: Call Costs or Auto Attendants.
Call spend
Call spend by device was tracked in this vibe from the beginning. We have now added call spend overall. It provides amounts by local, mobile, national and other. We are pretty confident we offer the lowest total cost of ownership of any telephone system for a business. This, hopefully, provides you with another tool to help you manage your spend and keep it where you want.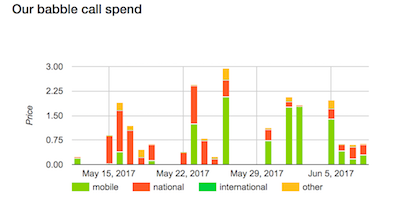 IVR / Auto attendant
Ok, so you have put together your phone menu system (auto attendant), or you have integrated EMIS booking system (IVR) and you want to know which routes your callers take through your menu, or how many appointments have been booked in your IVR. Then have a look at this Vibe…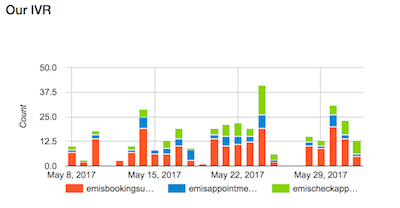 The babblevoice team
By Nick Knight, Jun 8, 2017
#User
#Administrator
#Reseller