Advanced cloud-based telephony for primary care: A mini guide for first-time buyers
15 November 2023
If you are a buyer or commissioner in a GP practice, primary care network or integrated care board, and you are looking to upgrade to an advanced cloud-based telephony system, then this guide is for you.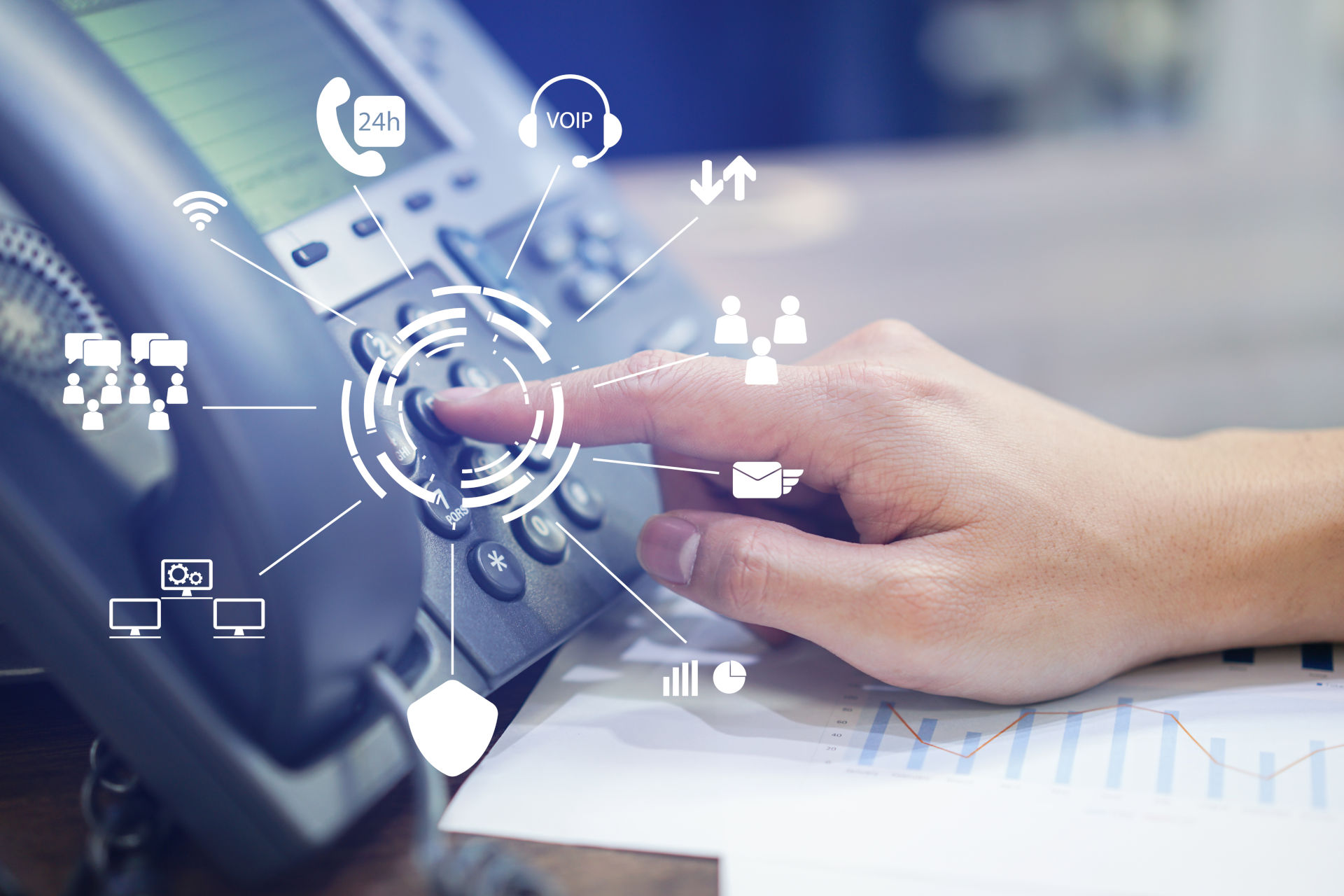 The step-up to advanced cloud-based technology will provide your surgery with a phone system that is:
IP tech based

This means it uses a broadband internet connection to make a call, rather than traditional analogue phone lines.
This is important because it ensures your surgery will always have access to an outside line, no matter how busy you are.

Cloud hosted

This means your system and its data are stored and supported on remote servers.
This is helpful for your surgery because there is no bulky equipment for you to purchase and maintain in your buildings.

Integrated with general practice clinical systems (such as EMIS and SystmOne)

This is significant for your surgery because it saves time, prevents errors and makes life easier for both the practice team and their patients.
In addition, you can expect the following functionality:
High line capacity
Automated call queuing and waiting
Automated attendant and call routing
'Softphone' (i.e. you can make calls via your laptop/desktop)
Access to surgery phone system from any location inc. at home
Call recording
Telephony data reporting
There is a wide range of cloud-based telephony systems on the market that meet these requirements, so how do you set about selecting what's best for your surgery/PCN/ICB?
To help with this important decision, we've identified four key aspects to look for.
Primary healthcare specific
Firstly, ensure that your chosen system is designed specifically for primary healthcare. Generic phone systems may meet the requirements listed above, but won't have specialised functionality that benefits primary care. Look for specially designed features that support your work, such as triage, automated clinic booking, and clinical record pop-ups.
User-led design
Secondly, look for a product that has had explicit input from the clinicians and surgery staff that will be using the phone system. The best phone systems are the ones that have been designed from real user experience. They will be focused on solving real issues in primary care.
Products that use technology to provide solutions to problems tend to be better than those that are technology-led. Speak to the provider to establish their depth of understanding of today's demands on primary healthcare.
An adaptable solution
Thirdly, consider the flexibility of the system. In the NHS, one size tends not to fit all. Each surgery is likely to have very particular needs based on individual factors such as patient population, practice size and location. A flexible system that can be adapted and individually configured for your surgery or group of surgeries will be able to better meet those individual needs.
Flexible pricing
Ensure you are getting good value for money from a flexible pricing schedule. Fixed prices and contracts can tie you in to paying for functionality you don't use or need. Insist on transparent, tailored pricing to ensure you know what you're paying for and are only paying for what you use. Tied-in contracts with penalties are a thing of the past and should always be avoided.
Get help and support
NHS England provides support for surgeries, PCNs and ICBs specifically with the buying process for advanced telephony. The Better Purchasing Framework provides a shortlist of assured providers, together with assistance and advice on commercial purchasing.
Click on the link below to access NHS Digital for support with Advanced Telephony.
NHS Digital - Advanced Telephony
Consider babblevoice
Babblevoice is a founder-led organisation that has been providing primary care surgeries with advanced cloud-based telephony for over ten years. Our telephony system has been designed and built exclusively for primary care. As an assured provider on the Better Purchasing Framework, we strive to support our surgeries with a user-led, adaptable telephone system tailored to meet the increasing demands on primary healthcare today.
We understand that there is a lot to consider when changing your surgery's phone system. Ensure any potential provider understands how critical the phone system is to a surgery team and its patients. Insist on a detailed installation plan that explains to you each stage of the transition and the proposed timings. Consider questions such as, can you keep your surgery's phone number? How long will your surgery be without a working line?
To help your surgery plan their transition to a new phone system, take a look at our comprehensive, easy-to-read guide to installation available on our website.
Babblevoice - Installation Guide
For more information and to see a demo of babblevoice, please get in touch with our friendly team.
The perfect prescription?
If your practice staff is presenting with high phone costs, functionality that doesn't add value, and unhelpful onerous contracts, then get in touch. We can talk through your requirements and arrange a demonstration.
Book a demo