Babblevoice telephony is a Crown Commercial Service Supplier
Book a demo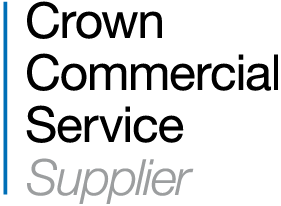 Babblevoice is G-Cloud 13 approved
We are delighted that babblevoice has been included as a supplier on the G-Cloud 13 framework.
This framework makes procurement of cloud solutions simple for public sector buyers, and gives them access to new and innovative technology that is good value for money.
Power to your procurement
Purchasing the babblevoice phone system through the G-Cloud 13 framework boosts the power of your procurement by:
Tapping into national buying power
Helping you make savings
Benefiting from commercial and health sector expertise
Maximising your budget
Saving you time
Directing your resources to where they're needed most
Find us on G-Cloud
About CCS
Crown Commercial Service (CCS) is part of the UK Government's Cabinet Office. It works to help the public sector purchase goods and services by maximising every pound, saving time, and directing resources where they're needed most.
In 2021/22, CCS helped the public sector achieve commercial benefits equal to £2.8 billion.
Find out more