'The babblevoice way' part two: Telephony with streamlined simplicity
14 February 2023
In part two of the babblevoice way, we explore a core principle of our telephony system: the marrying of technical innovation with intuitive user-friendly design. We hear from surgeries how delivering on this principle has enabled the streamlining of daily workflows and enhanced general practice efficiencies.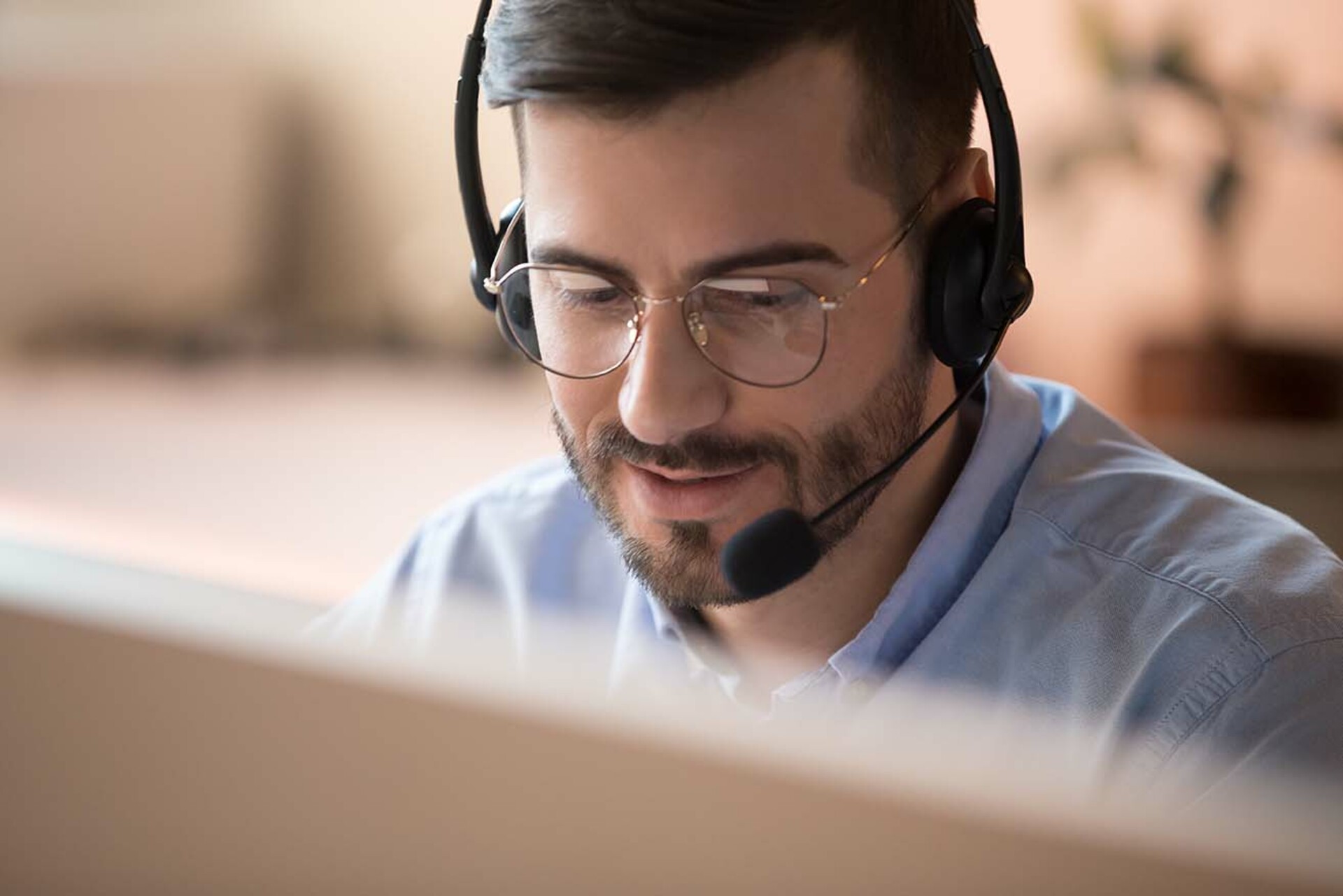 Simplicity for surgeries
Every aspect of babblevoice has been designed to be as user-friendly for surgery teams as possible. Our aim is to ensure every feature fits in with the customers' way of working, not the other way around.
We built babblevoice as a modular system so that surgeries can select the functionality that will support them the most. When babblevoice is installed it is uniquely configured to precisely meet the unique needs of each surgery.
Our user commands are written in natural English to help it seem intuitive to use, enabling teams to reconfigure the system to flex with evolving ways of working. Making life easier for surgery staff is a theme we often hear as feedback from customers. As Dr Klaus Green from The Mill Medical Practice comments: "I am really impressed with how babblevoice is specifically designed to tackle the challenge of making life as easy as possible for practice staff, while delivering good care to patients."
Simplicity for patients
Telephony is about enabling two-way communications. That's why babblevoice is designed to be just as user-friendly for patients as it is for practice.
We led the way with the introduction of an Interactive Voice Response (IVR) module. And we made sure it didn't require onerous security processes for patients which can be a barrier to use. Instead, patients just need a caller ID and their date of birth to make automated appointment bookings using their telephone handset, at their convenience.
It's a good example of a technical innovation that gives patients what they want more quickly than calling the surgery and speaking to reception. Making it simple for patients encourages its use which is ideal for helping surgeries to meet new PCN contract requirements such as access to additional services.
This is exactly how Brocklebank Group Partners are using this functionality. Practice Manager, Tina Pascoe explains: "IVR (interactive voice response) is working really well for us. Patients are using it to book in for smear tests, immunisations and Saturday morning appointments. It really helps to take the pressure off our reception team."
And the good news is that the technology in this area is still developing. Babblevoice have plans in the pipeline to simplify patients' access to services even more utilising tech such as voice recognition software. More on this soon.
Streamlined workflows
'Babblevoice desktop' is the name we give to the technology that seamlessly integrates a surgery's telephony with other NHS systems. In enables voice communications to be managed in line with other surgery workflows, such as accessing patient records, all at the click of a mouse.
By building software ergonomics into babblevoice's design, doctors and receptionists can use hot keys and short cuts to speed up their actions during a call with a patient, saving time for both parties.
Dr Klaus Green details his experience at The Mill Medical Practice: "Each of our phones somehow miraculously link through to EMIS on the screen and this give us lots of functionality that is extremely useful. For example, you can simply click to dial the patient who is currently showing on your screen which in these post-COVID days means saving a lot of finger work!"
Babblevoice's integration with EMIS and SystmOne enables highly efficient workflows. Its ease of use and smooth switching between systems reduces interruptions to call flow, saves time and improves patient service. During 2023, we plan to integrate babblevoice further with other leading NHS systems such as Vision.
This focus on streamlining workflows has even greater benefits when it is introduced across a network of surgeries. As Kevin Doran, Practice Manager at Sunderland GP Alliance explains, "We streamlined our phone system across all our sites. Babblevoice generally makes our lives easier, for example, the live queue monitor is a useful tool for keeping control even at really busy times."
Enhanced efficiencies
As well as relieving pressures by saving receptionists and doctors time, babblevoice's reporting module, Vibes, can provide valuable insights to identify opportunities for additional efficiencies.
Primary care is seeing an increasing trend towards carrying out more work over the telephone. Call-related data is therefore becoming critical to decision making regarding surgery management.
Vibes provides highly customisable reporting. This enables surgeries to design reports that mean the most to them. A fresh, modern look and feel from Vibes helps to ensure reports can be easily interpreted, ensuring managers can swiftly find out what they need to know.
Michelle Reilly at Park House Medical Centre tells us that "Babblevoice was a revolution for the practice and the way we manage patients. We couldn't imagine coping without it now."
Many practices access Vibes mid-meeting to quickly find out data to answer their queries and help them to make decisions and achieve efficiencies.
Facilitated purchasing process
We understand that considering a change of telephony system is a complex decision that can be time consuming for an individual surgery or PCN. We also understand that surgeries need to prioritise their focus on caring for their patients.
That's why we feel it is important that babblevoice is a Crown Commercial Service (CCS) supplier. Babblevoice telephony can be purchased through the G-Cloud 13 framework. The framework makes procurement of cloud solutions simple for public sector buyers, and gives them access to new and innovative technology that is good value for money.
In addition, our UK based helpdesk team are always happy to spend time with prospective customers talking through their babblevoice options, and helping to identify which features will best suit their surgery needs.
Back to Tina Pascoe and Brocklebank Group Partners: "The babblevoice system is really easy to use and whenever we have a query the helpdesk have been faultless. They never take a long time to come back to us."
The babblevoice way is about understanding the demands on general practice and caring about the people delivering it. It's about harnessing leading telephony innovation to support surgeries meet those demands. It's about delivering that technology in an intuitive, user-friendly way that helps to better connect practice, patients and staff.
Could the babblevoice way be a good fit for your surgery? If you'd like to find out more about how our telephony could support your practice, please get in touch to speak to one of our caring team.
The perfect prescription?
If your practice staff is presenting with high phone costs, functionality that doesn't add value, and unhelpful onerous contracts, then get in touch. We can talk through your requirements and arrange a demonstration.
Book a demo