Louise Saunders
Chapel Lane and The Hollies Family Surgeries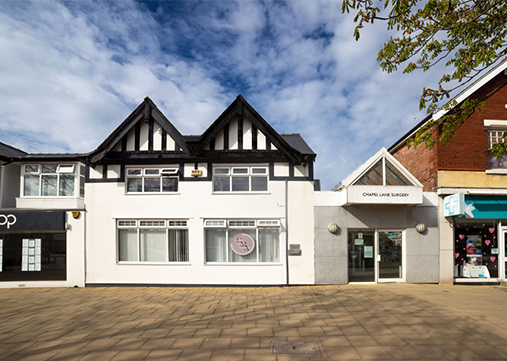 Innovative telephony bringing two surgeries together
When I joined the practice in January 2023, the babblevoice telephony system was already installed in our Chapel Lane surgery and had been in place for a few years. I understand that one of the reasons the GP partners chose babblevoice was because they liked being free of any binding contract commitments. Some systems insist on a three-year or more contract term and they preferred to not be tied-in.
The surgery's experience of using babblevoice at Chapel Lane has been very good, so the decision was made to install it at The Hollies Family surgery too. The installation at The Hollies has gone very well. It took a while to get everything up and running, but babblevoice did everything they could to support this.
I found both our installation manager and our project manager were excellent to work with. They were both very good at listening to us and were responsive to what we needed.
We have had some good training on set up and the softphone and I'm keen to arrange further training for us. I can see that the system has much more to offer us, and I really want everyone to use it more! In particular, I would like us to have further training on reporting to help us use the system to give us the information we need to manage the surgeries more efficiently.
We have already got to grips well with features such as call recording, live queues, and getting hot desks set up. We recently had cause to use the 'disaster' switch when work in the road outside the surgery interrupted our internet connection. It was great to be able to respond so quickly.
I think babblevoice includes some really innovative features. Some, I have never seen before, such as the call 'observe' function which enables managers to listen-in on calls to help support staff who are training. It's very helpful to be able to hear both sides of the call in this situation.
Now we have both surgeries using babblevoice, we are able to benefit from integrating our ways of working across the two sites. Over time, I can only see this helping to improve our services for patients further.
The perfect prescription?
If your practice is presenting with high phone costs, functionality that doesn't add value, and unhelpful onerous contracts, then get in touch. We can talk through your requirements and arrange a demonstration.
Book a demo