The different types of headsets available can be confusing. This will introduce a few headsets and the pros and cons of each.
Types
There are several types:
Telecoms grade
Not telecoms grade!
I have seen a few users over the years buying all sorts of headsets. They rarely buy telecoms grade headsets - simply because they are more expensive - usually not by a small amount. But honestly, there is a difference - you really do get what you pay for.
Cheaper headphones will not last as long and the sound quality will not be there. The person you are on the phone with will complain about too much background noise amongst other potential pitfalls usually addressed by a good quality headset.
You also usually have options for wired and wireless. I personally like wireless as I can wander around on a long call. But wired also have their purposes and are cheaper. The 2 types you can get are Bluetooth and DECT. Bluetooth is very short range, whilst DECT has very impressive ranges (I walked from the office to the other end of the car park whilst on a call).
Some phones also now have DECT or Bluetooth built in - so that sometimes can form your decision making when buying the phone in the first place. The VTech VSP726A is a very basic phone - but has DECT built in making it the cheapest DECT headset soltuon out there. The Yealink T58V (amongst others) have built in Bluetooth.
Phone Headsets
The second consideration is what are they going to plug into. Now - most phone manufacturers have standardised on an RJ-9 socket. Older phones including a lot of Polycom Soundpoint 321 etc had a 2.5mm socket which requires a 2.5mm to RJ-9 adapter. Polycom VVX range all now have RJ-9.
Three brands spring to mind for this category of headset: Plantronics, Jabra and Radius.
Note: Plantronics and Polycom have merged and are becoming Poly.
Plantronics EncorePro 500
The Plantronics EncorePro 500 Series is an all-new generation of headsets for customer service centres and offices, designed for the future, and built on experience. Three innovative models deliver greater comfort for all-day wearing, superior noise-cancelling for clearer calls, and increased reliability so conversations can continue without worry. And they'll help you meet the OSHA / Noise at Work regulations.
It comes in the HW510 (single ear) and HW520 (dual ear) model. I like the HW520 as I don't want to hear everything else in the office whilst on a phone call. A lot of users like the HW510 for the opposite reason - they like to know what is going on in the office.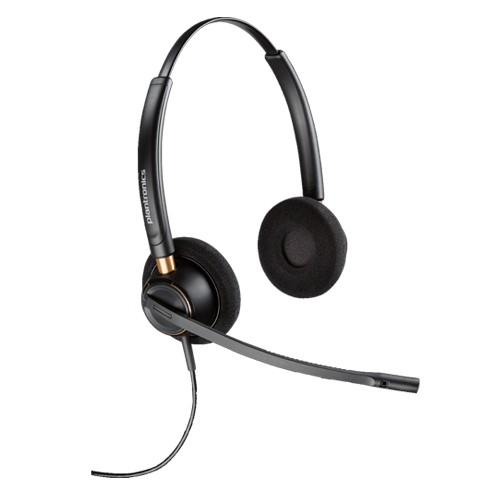 Radius 2400
The Radius 2400 is a professional office and contact centre headset suitable for all day use. The Radius 2400 headset has a call centre designed microphone boom arm with improved clarity and noise cancelling.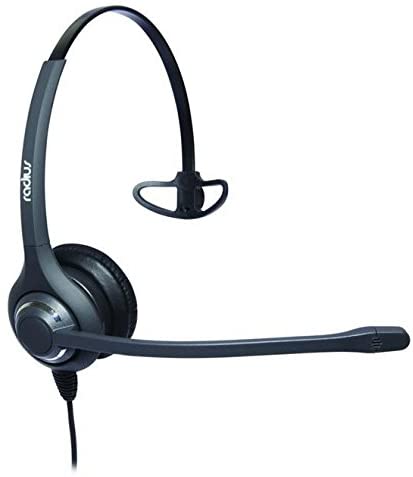 Plantronics CS500
Plantronics legendary CS family is setting a new wireless standard for desk phone communication with the CS500 Series. The system features the lightest DECT headset on the market, a streamlined design and improved performance all with the same reliability for hands-free productivity that has made the CS family a best-seller for nearly a decade.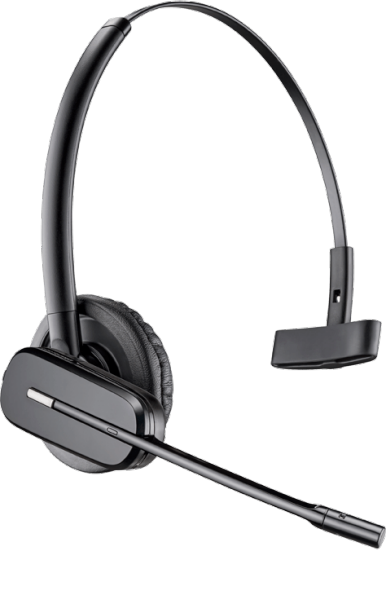 Plantronics SAVI 7200
Hands free productivity. Here's how to hand everyone in the office more flexibility. With headsets that have a roaming range of up to 120 m/ 400 ft from the headset base. Give workers more confidence, with up to 12 hours of talk time after each charge. Collaboration is simpler, too, since teams can conference up to four headsets on a single base.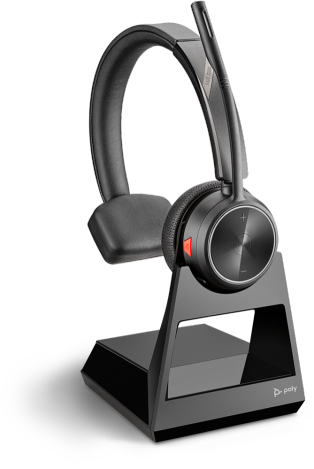 Computer Headsets
Most headsets which are available for phones have their counterpart for computers. They are almost all now USB headsets (you can get some which also connect to the computers sound card). The USB version are certainly the easiest.
EncorePro 300 Series
Turns out you can have it all in a contact centre headset—for your employees, customers, and budget. Let's start with your call teams. The Poly EncorePro 300 Series gives you all-day comfort and reliability. Plus acoustic protection and voice optimization. So you can perform at your best throughout your shifts.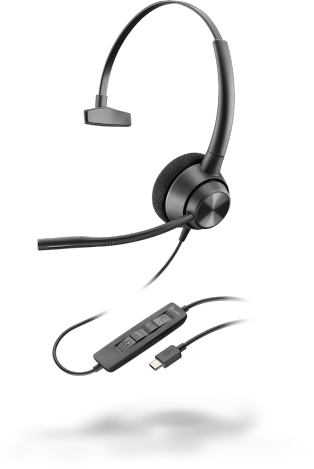 Jabra Evolve 75
This headset is both Bluetooth and USB. So caters for a lot of situations. It will work with Phones with built in Bluetooth (such as the Yealink mentioned above) as well as plug into any computer via USB. Any computer with built in Bluetooth will also be able to connect directly.
This headset can connect to 2 Bluetooth devices at the same time, so you can listen to music whilst you have no calls and a call will stop the music to divert you to the call.