Multi Line
There are some situations where a phone needs more than one account to be configured on that phone. These might include
You need different outgoing caller IDs where making outbound calls,
you may want to pick up calls for a different group but want to maintain your own extension,
you maybe handling calls for more than one business,
you have a DECT device and the base station configures each account for each of the physical handsets.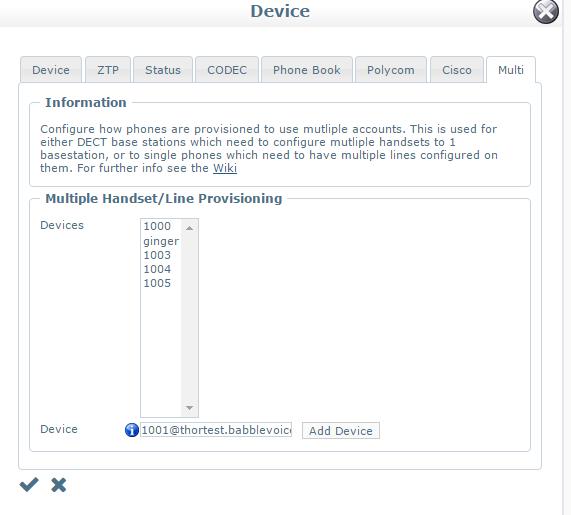 Within this screen you can assign multiple accounts to a master account (i.e. you are editing 1000@yourdomain.babblevoice.com and you want to add 1001@yourdomain.babblevoice.com, 1000 would be the master).
For the same domain simply click the secondary accounts, or if the account you wish to add is on another domain use the second part of the form to do this. If you are trying to add a device from another domain then you may need to give permission on the second domain to allow this action.
Once configured, it normally requires a reboot of the phone and you are away.