Onsite full reboot
Ok, if you have ended up on this page then my apologies. If you have been told to reboot - I know the feeling when this is the advice I receive. I am being fobbed off.
We have tried to make the equipment you have as simple as possible. But unfortunately sometimes this does need to be rebooted. Hopefully, broadband, broadband routers and phones will become more reliable in time...
We would encourage you to create a "what to do in a disaster" work sheet - which you put on the wall of your office. On it, take a photo of the router and switches - with perhaps a print out of this document, or instructions highlighting the location of the equipment and how to restart them.
Procedure
This procedure assumes a standard setup, where you have a router and network switches which also power your phones.
Unplug/Switch off your broadband router (see below for more information)
Unplug/Switch off your network switches - the ones which power your phones (see below for more information)
Wait 30 seconds
Turn on your broadband router - wait until the status indicator that it is back online
Now turn back on the network switches which power your phones
Draytek Router
If you have a Draytek router - this is what it looks like (our favourite router - which we install with all flavours of BT broadband).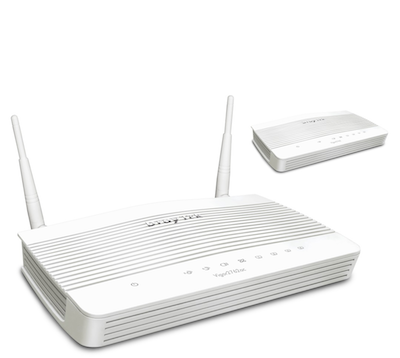 There is a switch on the back which you can use to turn your router off or simply unplug it at the socket.
The status lights look like this, although may vary between models.

The status light looks like the one below and should be solid green when the Internet is connected.

Note, if it is
On: The Internet is connected.
Slow Blink: The router is ready to connect.
Fast Blink: The router is trying to connect to the Internet or synchronise with the line.
Switches
If we have installed the system for you we typically use D-Link switches. The DES 1210 28P looks like this.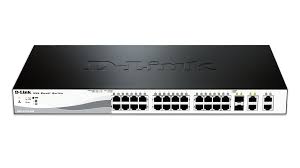 The power cable is to the rear of the switch and it is safe to pull out, then put back in to turn on the switch. Note, if you have any users who have computers plugged into this switch, you should let them know and tell them they will lose network access for a while and should save any work.