Desktop
babblevoice Desktop is an application which runs in a browser, Google Chrome extension or on Windows. It is a helper application to the phone on your desk. Your phone will work very well on its own, but babblevoice Desktop gives you more functions than are available on your phone:
See who is on the phone or not.
Dial.
Transfer a call (both blind and attended).
Integrations (i.e. EMIS Web).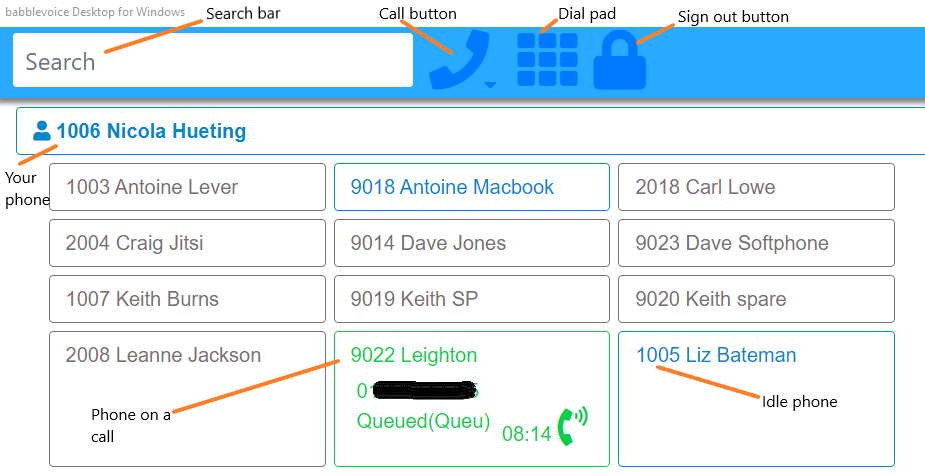 At the top of the screen there is a main control bar with a search box.
Clicking on the search box opens a drop down menu.
The cog is used to configure your desktop.
The lock is for signing out!
Phones which appear as grey are offline.
Those phones that are blue are idle.
Phones on an active call are shown in green.
A call that has been put on hold will be shown in red.
Please read through our online doc Using babblevoice Desktop for a more detailed guide.
Next section - Vibes