Babblevoice Desktop is an application which runs in a browser, Google Chrome extension or on Windows. It is a helper application to the phone on your desk. Your phone will work very well on its own, but babblevoice Desktop gives you a lot more functions than are available on your phone.
See who's on the phone or not
Dial
Transfer (both blind and attended)
Integrations (for example EMIS Web)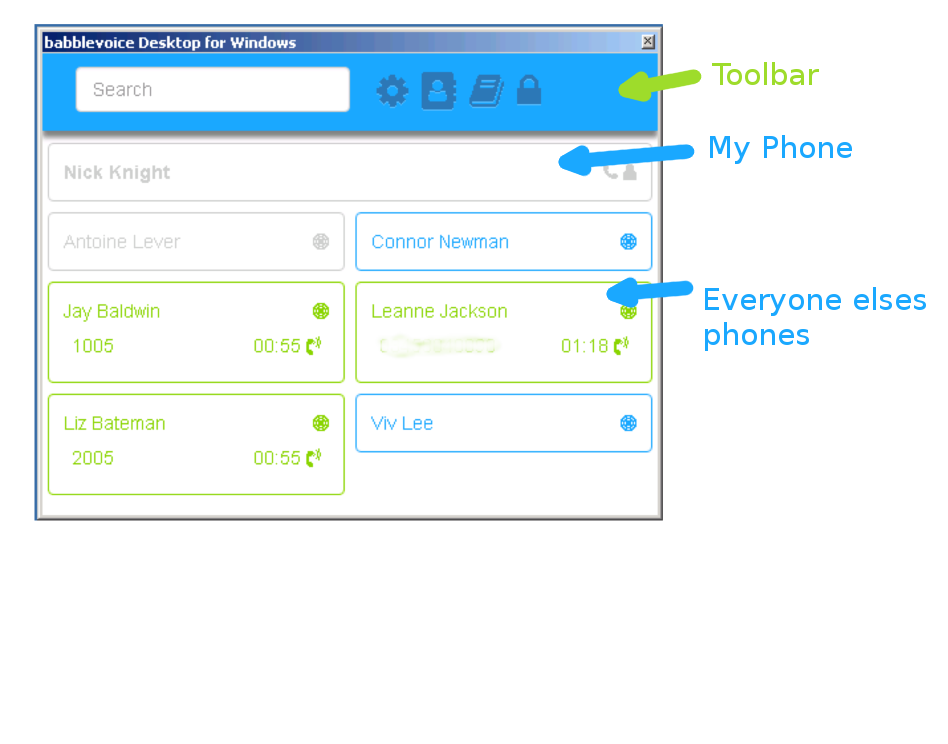 For more information see our Desktop document.
Next section - Support