'The babblevoice way' part one: Healthtech telephony caring for primary care
8 February 2023
An unwavering focus on primary care has given rise to a telephony product that's like no other. Together with our customers, we examine what makes babblevoice unique and begin to define the babblevoice way.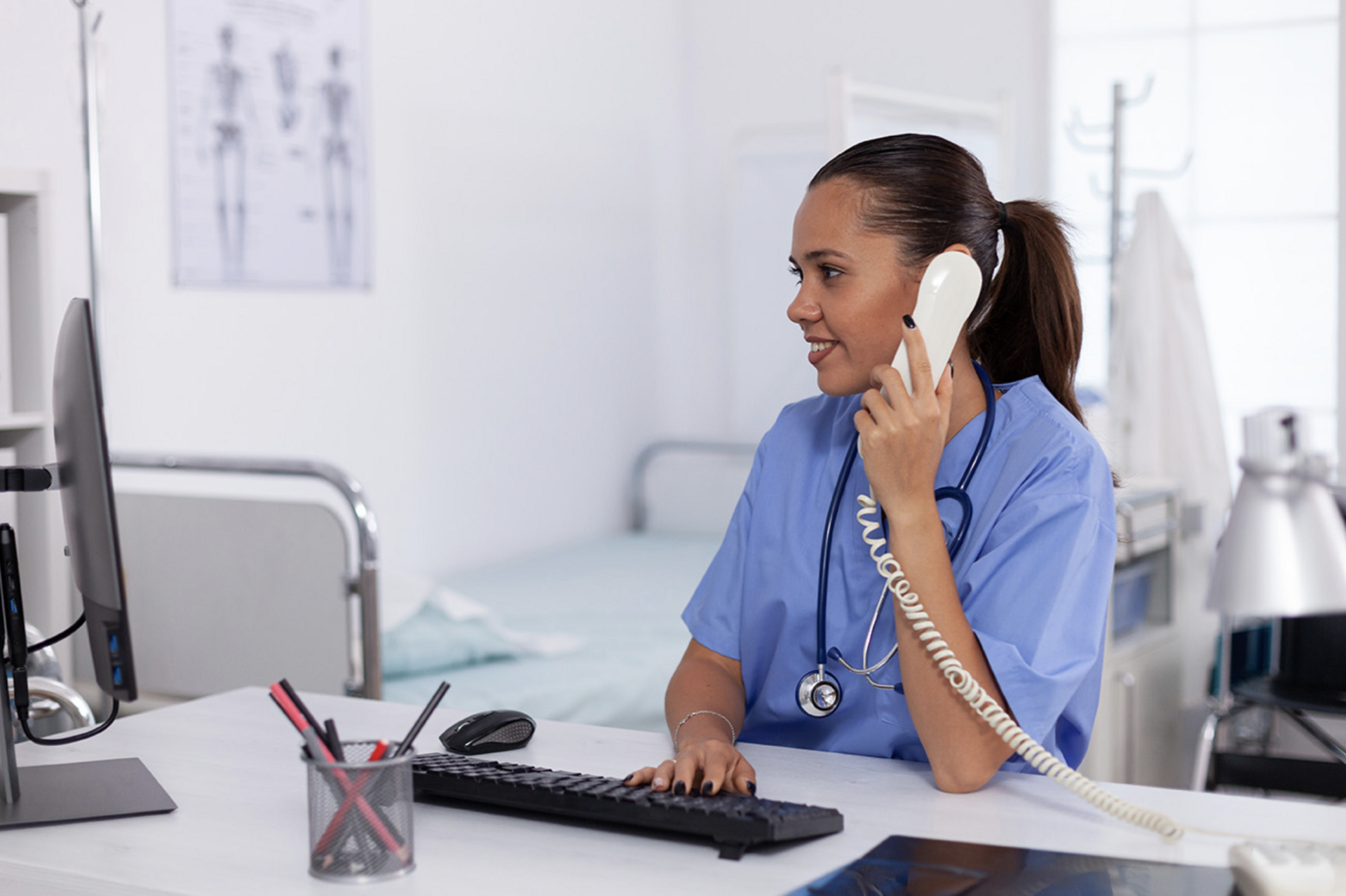 An exclusive NHS design
Babblevoice has only ever made telephony systems for healthcare. The company was born from a determination to create a system that was fit for purpose for surgeries. We think it's this consistent attention to the detailed requirements of primary care that prompts comments such as "The system does exactly what your surgery needs" (Dr Klaus Green, The Mill Medical Practice).
But we don't stop there. Babblevoice offers a holistic approach to primary care that is as much about the patients as the surgeries who serve them. Our advanced telephony system aims to provide solutions to both the needs of the patients together with the needs of general practice.
People who genuinely care
Our founders both have close family working at the front-line of primary care. Their wish to make work easier in the face of growing pressures is genuine. That's why they have always been careful to recruit a team of like-minded professionals. People who really care about their customers and want to do their best for them.
We find the word "care" is frequently used by surgery teams when they talk about babblevoice. "The customer services team really care and want to help" (Steph Driver, Oswald Medical Practice).
A customer-led approach to development
We believe that our caring approach to customers leads to the building of great relationships. As Antoine Lever, our commercial director explains, "I must speak to at least one customer every single day". This means that our approach to developing babblevoice can be led by our customers.
Every feature of the babblevoice system has been designed to solve a real problem that exists in surgeries. And our team of UK-based engineers continue to fine-tune and adapt babblevoice to meet the evolving demands of telephony in primary care.
Simple and transparent pricing
Being transparent on price is very much a babblevoice core value. We only ever expect our customers to pay for what they use. By steering clear of fixed prices, we ensure that surgeries only pay for the calls they make. And our adaptable, modular phone system enables customers to only pay for the functionality they need.
As Steph Driver explains "Before babblevoice we were always paying for 'extras' on top of our bill, but now this never happens." And Dr Klaus Green echoes these sentiments. "I really like that all new features are included in the price. You pay a cost per minute for your calls, you can track usage via the reporting tool, and there are no different tiers of users."
No binding contract commitments
Another principle at the heart of the babblevoice ethos is to never impose any binding contractual commitments on our surgeries. We want general practice teams to stay with us because they love using babblevoice, not because we've tied them in.
We want our customers to be able to add or remove any number of phones, at any time, with ease and without penalties. If a surgery wants to recruit a temporary team to handle a pop-up clinic for just a few weeks, they can increase their phones by any additional number and then take them away again, all without any negative commercial impact.
The babblevoice way is about understanding the demands on general practice and caring about the people delivering it. It's about surgeries having the freedom to choose, to change, to adapt. It's about an advanced telephony system that supports surgeries respond to those demands, continually adapting to meet ever evolving needs.
"I feel valued whenever I need to speak to anyone in the babblevoice team." (Abi Holdstock, Elvington Medical Practice).
If you'd like to find out more about how babblevoice telephony could support your surgery or network of surgeries, please get in touch with our team.
Continued in 'The babblevoice way' part two: Telephony with streamlined simplicity
The perfect prescription?
If your practice staff is presenting with high phone costs, functionality that doesn't add value, and unhelpful onerous contracts, then get in touch. We can talk through your requirements and arrange a demonstration.
Book a demo