New call list option in Vibes Telephony Statistics Reporting
15 November 2023
We have added a new option to our Statistics Vibe Report. The new Call List Tag option will enable practice teams to report data and create visualisations about call lists.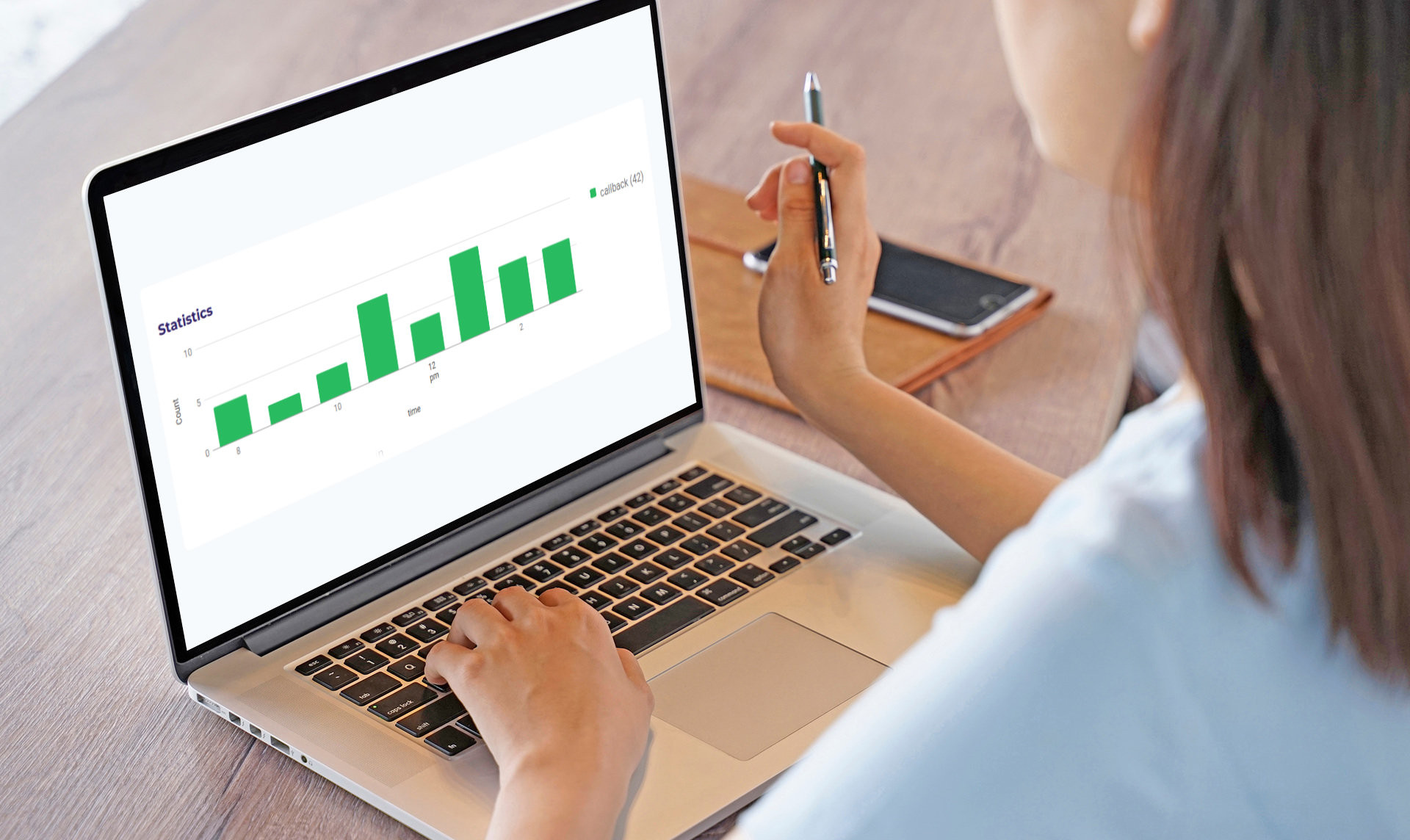 What's in it for me?
Surgery teams can now quickly and simply identify when and how many callers are being added to a call list.
For example, when a surgery chooses to activate babblevoice's automated call back option, patients can press a number on their handset to request a call back. They are then automatically added to the call list with a tag chosen by the surgery, like "CallBackList", for example.
The new call list option in the statistics vibe allows management teams to view at a glance how many patients have requested a call back in a specified time period. This new insight will support teams with data-based management decisions and assist with improved practice efficiencies.
How do I get it?
This enhancement has been launched to all customers so the new option will be ready and waiting for you next time you log into Vibes.
Once in Vibes, choose to add a statistics vibe to a board, and then select "Call List Tags" from the "Stat" dropdown.
You can then select the domain and tags you wish to view your data for and then set up your report as usual.
For example, if you are looking for the number of people who've requested a call back in the last week, select the tag you chose when you set up the call back Rule and set the Report to "Count per Hour" and the Period to "1 week".
Pick a chart type and click "Done" to save your settings. Your report will then show you the number of call backs that were requested by patients, per hour during the last week.

Please contact us with any queries or assistance with how to use all our new product upgrades.
The perfect prescription?
If your practice staff is presenting with high phone costs, functionality that doesn't add value, and unhelpful onerous contracts, then get in touch. We can talk through your requirements and arrange a demonstration.
Book a demo