Desktop mode indicator
17 March 2022
We've added an indicator to the babblevoice Desktop app that clearly indicates whether babblevoice is currently in Softphone mode or Desktop Helper mode.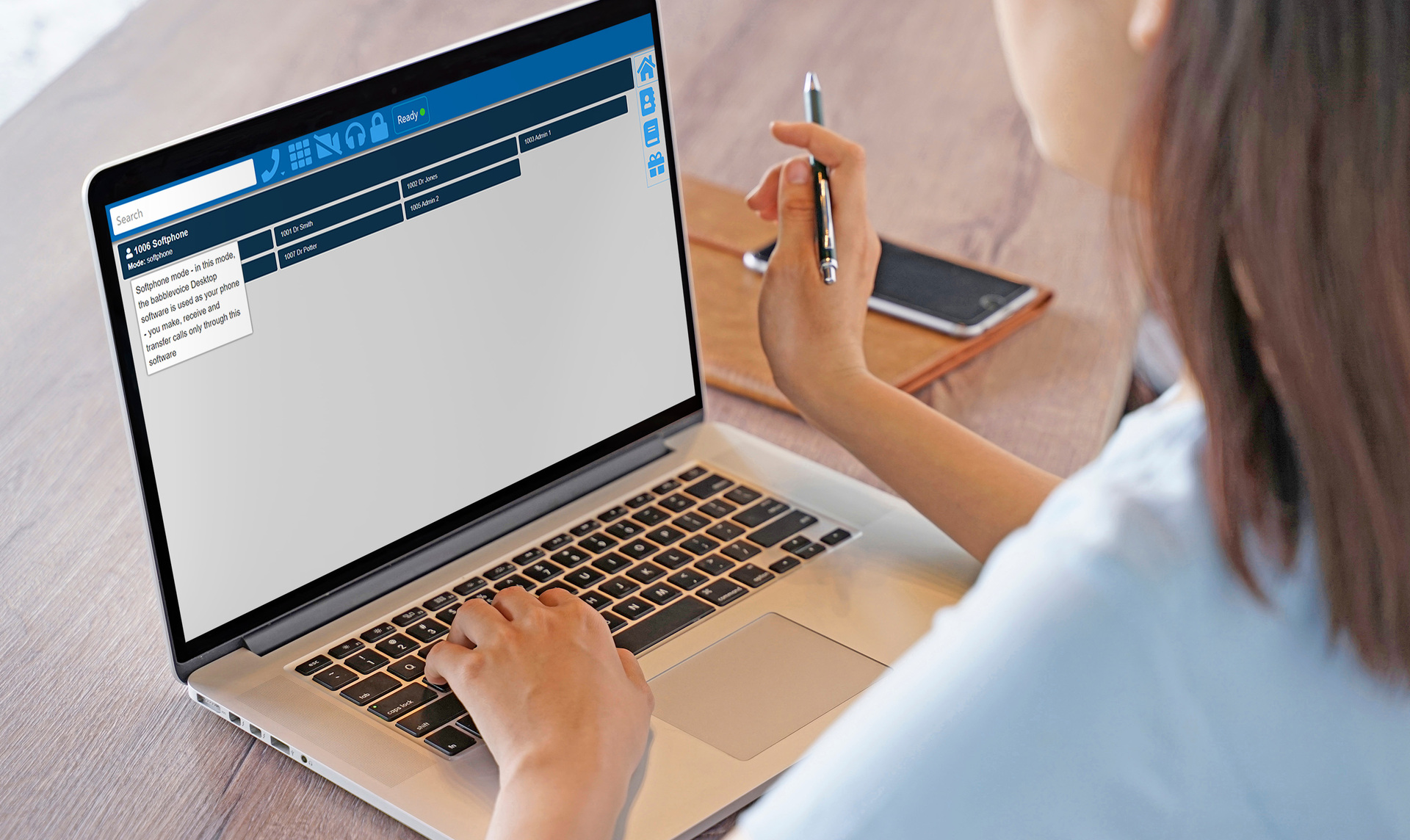 What's in it for me?
If you've ever been unsure whether you are in softphone mode or desktop helper mode before, now you will always know for sure which mode your app is in.
As a reminder:
You activate Softphone mode when you want the babblevoice Desktop software to operate as your phone i.e. you make, receive, and transfer calls through this software on your device.
You activate Desktop Helper mode when you want your physical desk phone to make calls, perhaps from EMIS/SystmOne or by clicking a phone to internally dial.
How do I get it?
You don't need to do anything - the new indicator will appear automatically. You can see it just below your own telephone extension.
Please contact us with any queries or assistance with how to use all our new product upgrades.
The perfect prescription?
If your practice staff is presenting with high phone costs, functionality that doesn't add value, and unhelpful onerous contracts, then get in touch. We can talk through your requirements and arrange a demonstration.
Book a demo