Intro
When you create a device (phone), it comes with a voicemail box. If you need a company wide mailbox, simply create a device which won't have a phone attached to it.
Checking voicemail
Voicemail to email
We have designed babblevoice, so that your voicemails can be forwarded to an email address via one of the user accounts added in the users widget. If you are using a gmail account just to login you may wish to have the voicemail then forwarded to your regular email address. To do this review the Google Document on forwarding email.
Here is how to set up the rule in babblevoice
First create the start of your rule, i.e. "When an incoming call comes in on XXXXXXXXXX then ring extension XXXX, ring for 30 seconds then…" Then the next for the next chunk of the rule select "Voicemail and messaging rules"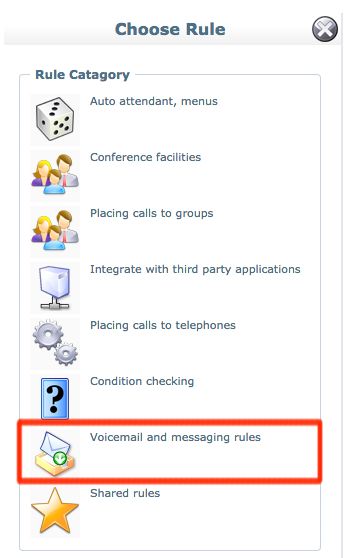 Then select one of the following options, for this example we will select the first.

Next you will be presented with the following screen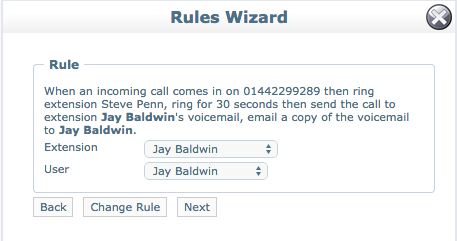 Here the Extension box is the voicemail box to send the voicemail.
and the User box is for the user on the babblevoice domain to email a copy to. The voicemail is sent as in .wav format.